Minnesota Gophers
 Men's Lacrosse Head Coach Rich Limpert was the guest on the 
Inside Lacrosse
 podcast this week.
Minnesota
(5-3) are an 
MCLA
 Division I program who compete in the Upper Midwest Lacrosse Conference (
UMLC
). Other conference teams include: Iowa State, Minnesota-Duluth, Minnesota State-Mankato, St. Cloud State and Wisconsin.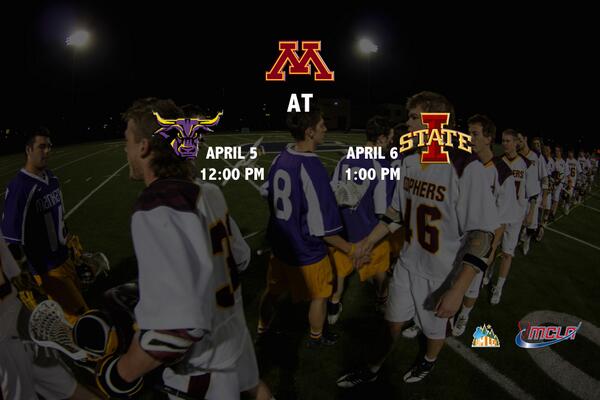 Riding a three-game winning streak, Minnesota (5-3) will travel to the Shattuck Dome in Faribault on Saturday to face undefeated MSU-Mankato (8-0). After the game the Gophers make their way to Ames, Iowa to face the Cyclones (1-4) on Sunday.
Fans can follow the Gophers on Twitter at: @GophersLacrosse